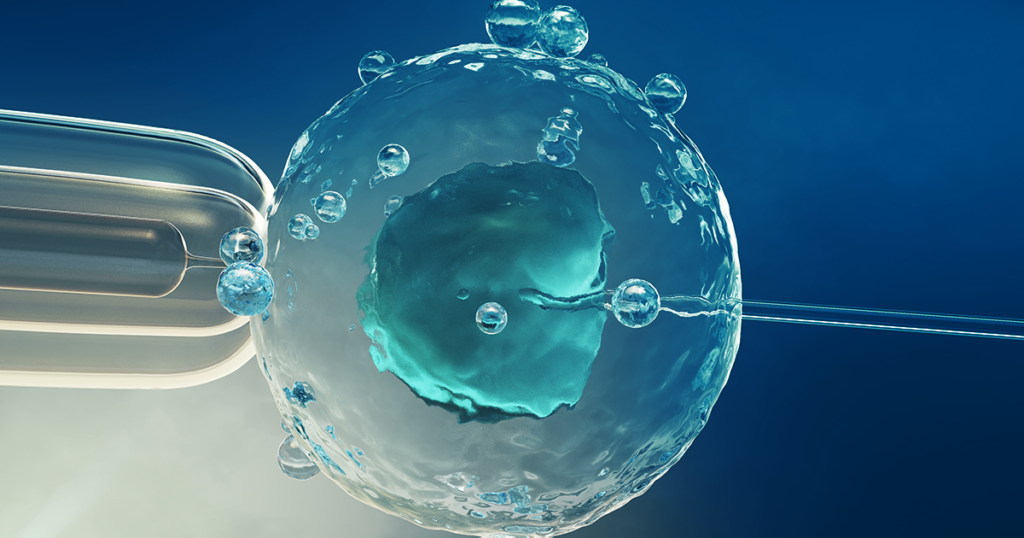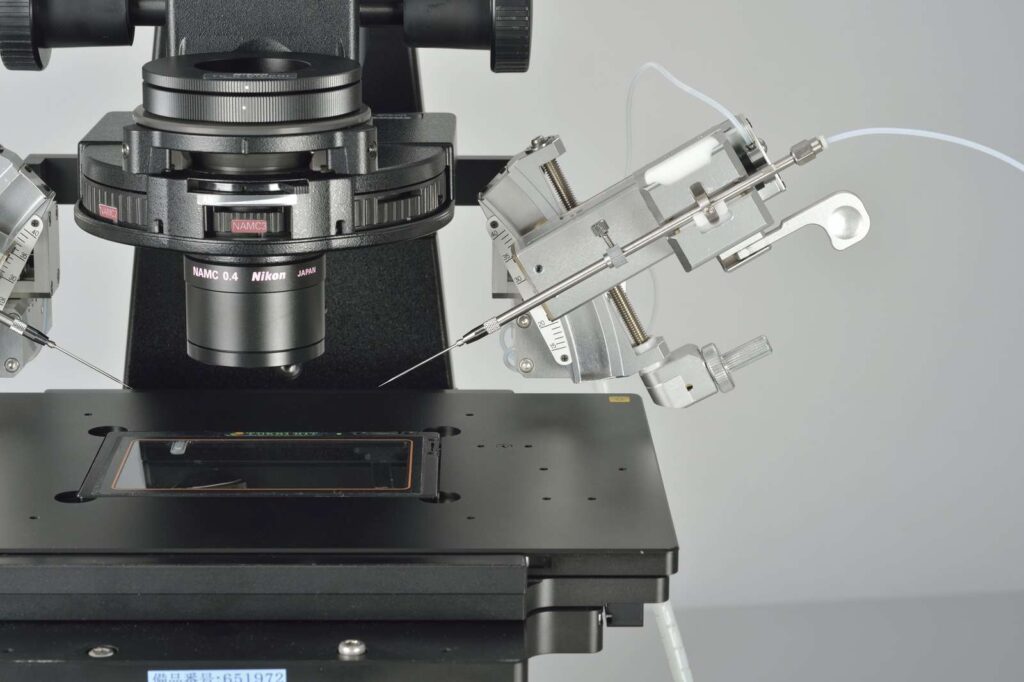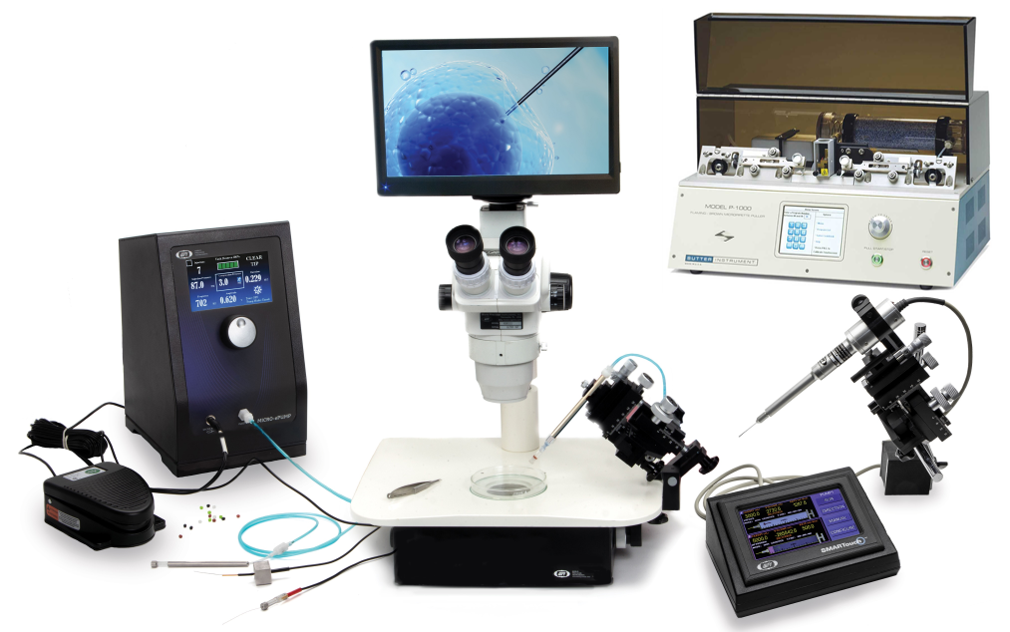 Micromanipulation and Microinjection
Microinjection of biomolecules including nucleic acids, bioactive compounds and other biologics into eggs and autosomal cells may be accomplished on the Nareshige micromanipulator facility at Thrivus Institute.  Embryo biopsies may also be performed at the facility.
Imaging and Fluorescence Microscopy
The Imaging Core Facility has two infinity-corrected fluorescence microscopes with wide-spectrum fluorescence episcopic illuminators. Each fluorescence microscope has a trinocular port with photo and video capability.
The Sequencing and Genomics Core has microfluidic devices to provide support for DNA sequencing and single cell analyses.